Finland: pioneer in gender equality
Finland was the first country to grant full political rights to women in 1906. For more than 100 years women have had active roles in working life and decision making.

Our rise to the top ranks in various ratings is based on equality.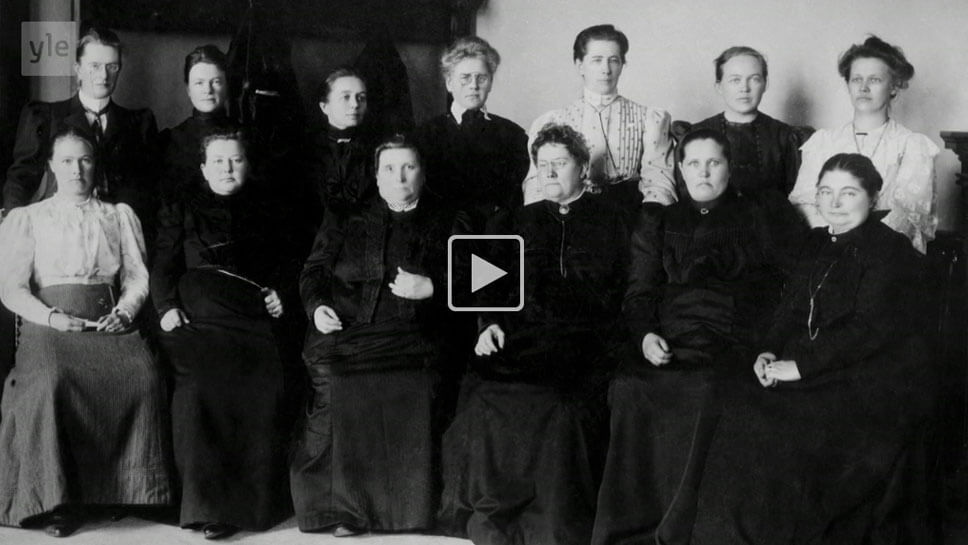 Video: The History of Equality
The entire talent of our small nation — not only 50% of it — was fully utilised and we were the first country in the world to do this.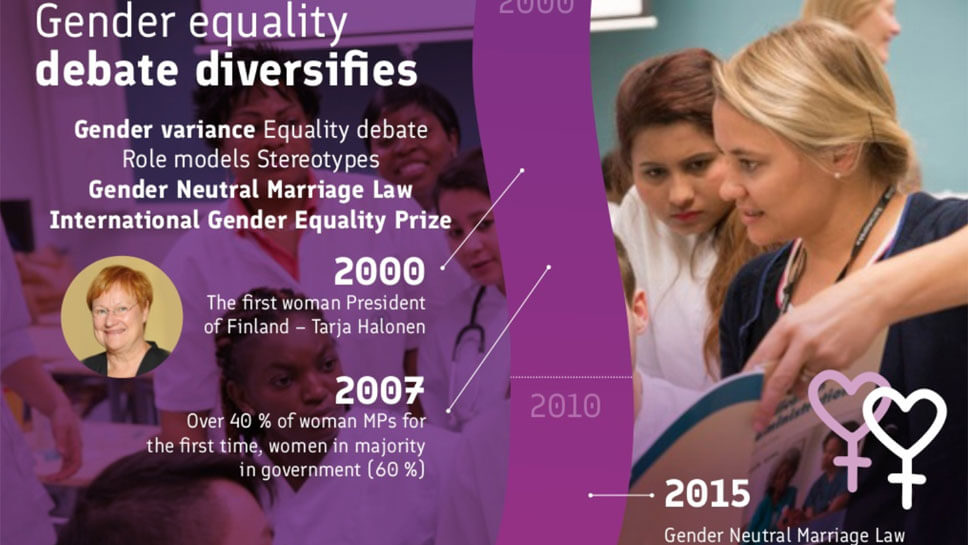 SlideShare: 140 Years of Gender Equality
Finland is a world leader in creating an equal society for women. We are still pursuing this work and hope to lead by example.
TODAY WE ARE PROUD TO REPORT:
47 % of Members of Parliament in Finland are women.

12 out of 19 Ministers in the Government are women.

49 % of all employed people are women.

Roughly one third of all entrepreneurs in Finland are women. This is a significant figure compared with other EU countries.

In the Finnish Foreign Service about 45 % of ambassadors are women and over 50 % of the 560 diplomats are women.
WE HAVE RECEIVED THESE ACCOLADES:
3rd most gender-equal country in the world (The Global Gender Gap, 2017).

Best early childhood education in the world (Global Competitiveness Report, 2016-2017).

2nd best country in the world to be a girl (Save the Children, Girl's Opportunity Index, 2016).

Mother's wellbeing rated 2nd best in the world (Save the Children, 2016).

Most effective country at utilising human talent (World Economic Forum).
Read more