Accelerating Legal Equality for Women & Girls around the world
Global women's rights organisation Equality Now has received the International Gender Equality Prize from Finland.
Global women's rights organisation Equality Now has received the International Gender Equality Prize from Finland. Minister for Nordic Cooperation and Equality Thomas Blomqvist announced the recipient of the prize in Tampere on 2nd December 2019.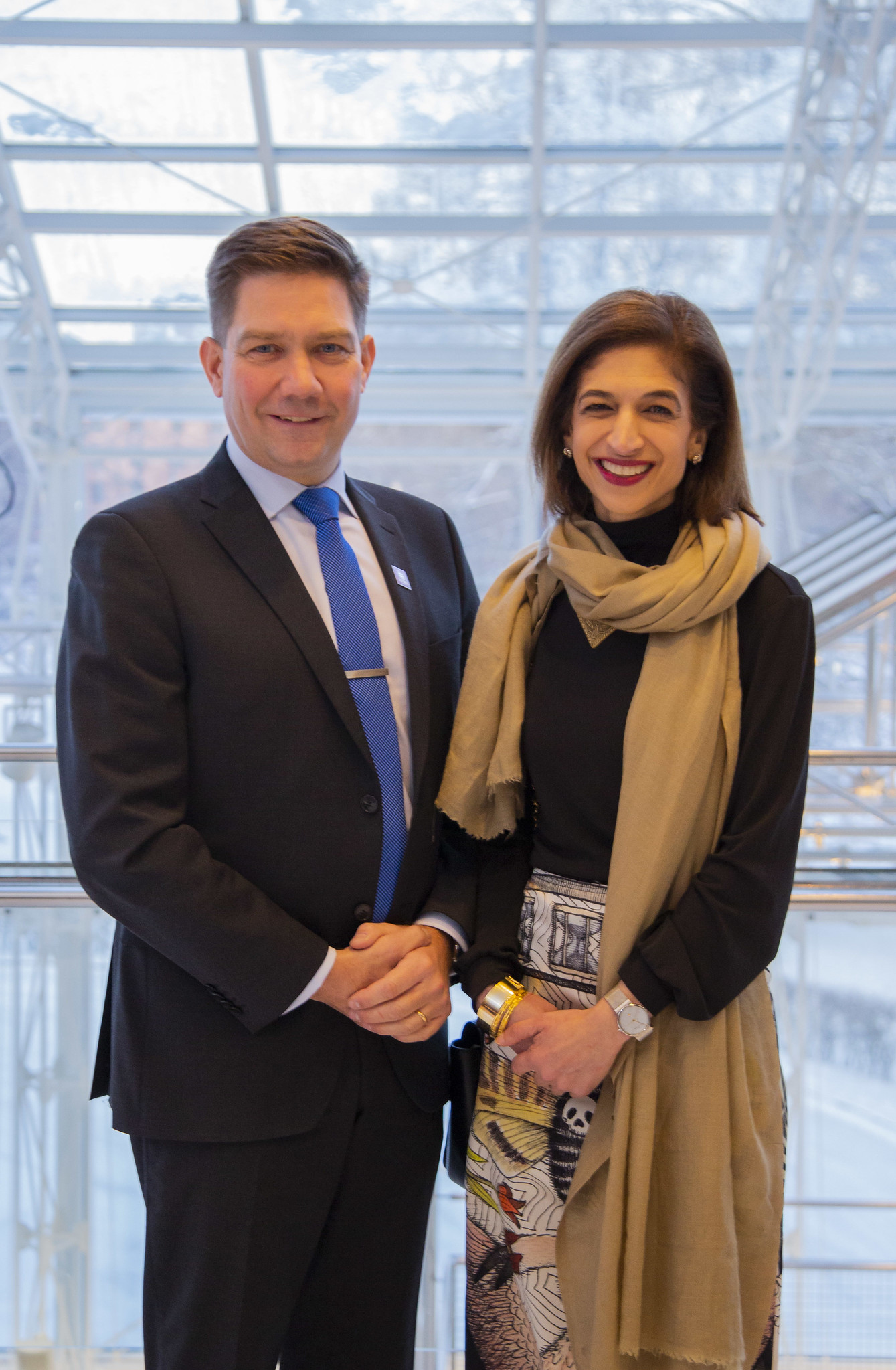 Equality Now has been able to change more than 50 discriminatory laws during its 27 years of operation. - These are actions which strengthen global equality and which we want to see happening as a result of the prize, comments Prime Minister Antti Rinne.
According to the Prize Jury, which chose the recipient among 300 nominees, Equality Now does very significant and high-impact work on gender equality. The organisation advocates changes in laws and policies, helps to shift gender norms, has an impact locally, nationally, regionally and internationally, attempts to engage both women and men in its work, and makes concerted efforts to mobilise young people to support a new generation of young leaders.
For the past 27 years Equality Now has worked tirelessly, in partnership with activists around the world, to ensure that women's rights are recognized as international human rights and that governments are held accountable for the equal treatment of fifty percent of the population.
Global Executive Director Yasmeen Hassan from Equality Now said of the award:
-In choosing us the Finnish government has recognized the important role of equal laws and rule of law in furthering equality for women. We are honoured and grateful to be the second recipient of this incredible prize.
Social change begins with legal change
-A country's laws set the tone for how it treats its people, and how its people treat each other, Hassan describes. - When women and girls have fewer rights than men and boys, discrimination is legitimised and ignored.
At such a tumultuous period in history, embedding equality and non-discrimination on the basis of sex within the law to ensure that the rights of the most marginalized and mistreated are protected is paramount. This is the mission of Equality Now.
The law is a first step to social change. - The law should not be looked at from a narrow perspective - as a tool for criminalization and prosecution only, Hassan reminds. If viewed as a tool for prevention, education and awareness raising then its potential for bringing about social and cultural change cannot be overemphasised.
For example in Kenya, results show that when women's and girls' human rights are reinforced and legally protected, FGM declines or is abandoned altogether. Equality Now has been at the forefront of efforts to end FGM, pushing for laws that protect girls and criminalize the practice, and supporting grassroots activists working to end FGM in their communities.
Words and Deeds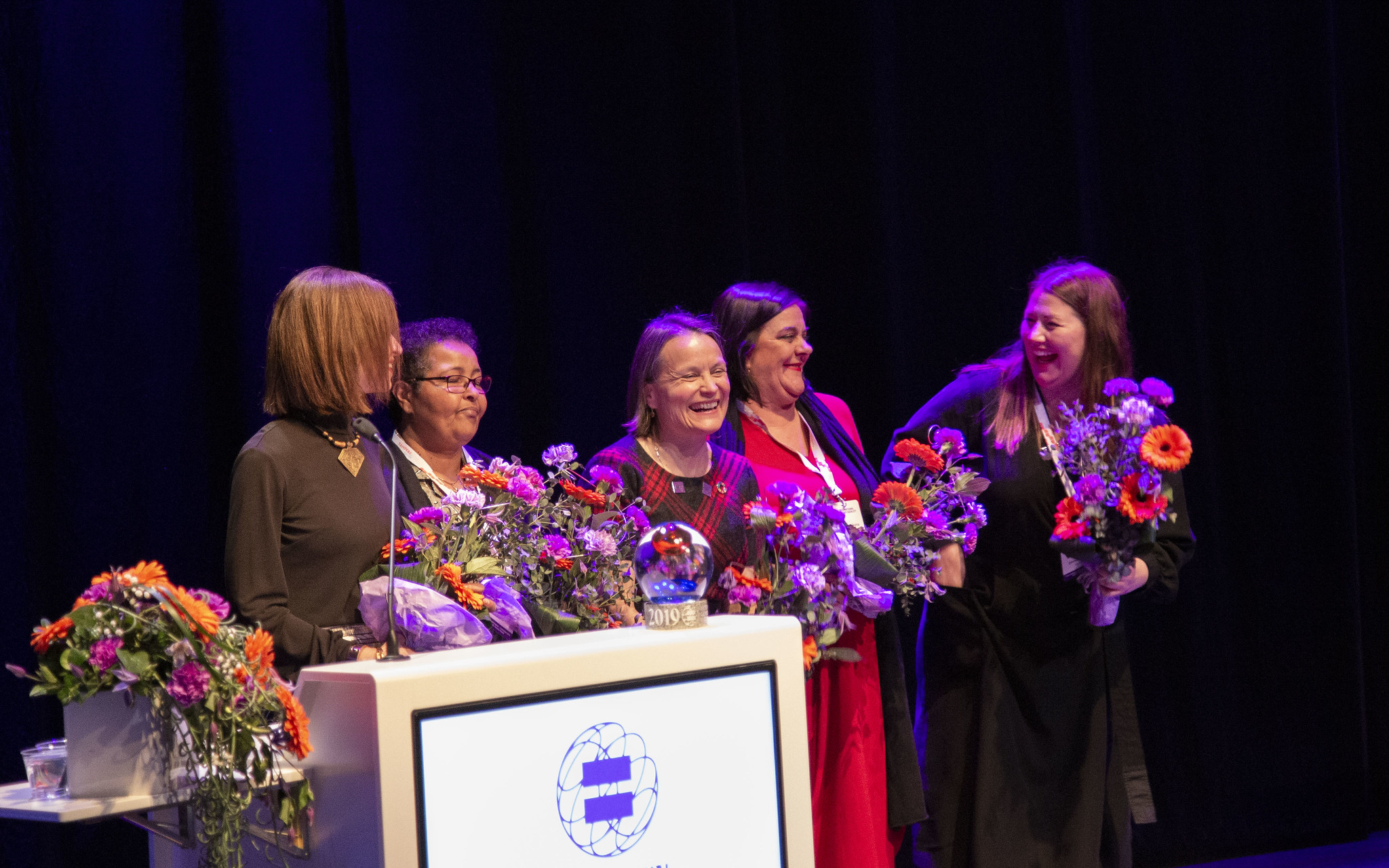 Equality Now and the Prize Committee have agreed that the prize money, 300 000 euros, will help support a Global Campaign for Equality in Family Law.
2020 marks both the 25th anniversary of the adoption of the Beijing Platform for Action and the 5th anniversary of the adoption of the SDGs. Governments must urgently turn words into deeds and finally repeal or amend all laws that discriminate on the basis of sex, so that all women and girls can enjoy their rights and live as equal partners in their families, communities and society.
Equality Now's 2020 Words and Deeds campaign details clear reforms governments can make to achieve legal equality, based on the Beijing Platform for Action. The report has a particular focus on reforming Religious & Customary Family law. It advocates for the reform of sex discriminatory family laws, one of the biggest obstacles to achieving gender equality, and in doing so ignite a global movement to ensure that all women and girls have the same rights to equality and bodily integrity and to be free from physical, social, economic and psychological harm whatever their religion, ethnic group or culture.
Read more in Jury's reason for selecting the 2019 winner.
Meet the people behind Equality Now
Impact of Equality Now's work on video
Text: Emma Thompson and Annukka Lyra
Photo: Laura Vanzo